Academic Support Services for Student-Athletes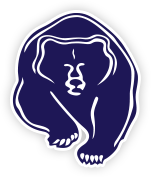 Welcome, Bear Cub!
Are you ready to compete in the classroom like you do in your sport? Let's strategize to apply your athletic mindset to academics to achieve STUDENT-ATHLETE SUCCESS!

Look at this list: Do any of these relate to you?
ADHD
Mental health concerns - anxiety/depression
History of concussion
Headaches/migraine
Diabetes or other chronic health issues
Orthopedic conditions resulting in chronic pain, limited mobility
"Not sure if I have any of these but I have wondered!"
If yes, look at the things you could receive:
Referral for free ADHD testing
Referral for free mental health assessment
Extended time for exams
Permission to record using Smart Pen or Otter AI
Books in audio or digital formats
Coaching in time management, communication, use of college resources
And more!
It's EASY to get started, Bear Cub! Click on the button below to complete our short Request for Services form!

Not sure about getting started and just want to ask some questions?  Dr. Nancy is ready to assist you!
Dr. Nancy Chinn
Email: nchinn@santarosa.edu
Phone: (707) 521-7820
Office: Quinn Center - Kinesiology Athletics & Dance